La UPMP te ofrece la posibilidad de
vivir una experiencia en el extranjero
a través de diversos programas.
NEWSLETTER
PIMA COMMUNITY COLLEGE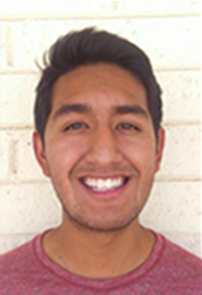 GUSTAVO IVÁN LUNA MOMOX
UNIVERSIDAD POLITÉCNICA METROPOLITANA DE PUEBLA
BIOTECHNOLOGY ENGINEERING
1. WHAT HAVE YOU ENJOYED THE MOST ABOUT BEING A PART OF THIS MOBILITY PROGRAM?
Belong to a mobility program is not easy, a lot of people want to stay in my place and it's hard reach this goal, since the first moment that my Professor told me about this opportunity I started to enjoy and dream, I enjoyed the time invested trying to get papers, I enjoyed my flight and suddenly that thing looks so far is here. I' m enjoying all the moments in the campus with the professors, and feeling really good that my dream has come true.
2. WHAT IS ONE NEW EXPERIENCE YOU'VE HAD IN TUCSON?
All the moments are new experiences, know my roommate and share things with him, this is marvelous if you have never lived alone. The experience with the new system, in the country as in the school, win tickets to see a football game, participate in a march, these kind of things are something that you almost never do it in my country and could appear like something common is new for me.
3. WHAT DO YOU EXPECT TO GAIN?
Studying at Pima, I expect to develop my knowledge as in my major as in my English classes, improve my English as never before, be a prepared person who can share all knowledge when I return to my country. I expect to have the most fun ever, participate in almost all the activities and take the best of each one, I'll let myself be surprised for all that this country can teach me.